Metro Detroit Tree Service Company
If you live in the Metro Detroit area and are seeking a reliable and affordable tree removal service company to provide tree service, including tree trimming, commercial property maintenance, tree pruning, tree removal, tree planting, tree care, removal of fallen trees and dead trees, and stump grinding, then we will be more than happy to serve your needs. We serve the entire Metro Detroit area of Southeast Michigan, including the Detroit Tri-County Area (Wayne, Oakland, and Macomb), as well as Washtenaw, Lapeer, Livingston, and St Clair.
Metro Detroit Home Improvement proudly serves both residential and commercial customers, so whether you need your home or business serviced, or both, we can easily accommodate you. We'd love to come out at a time that's convenient to you to give you a free price quote, and we can even give you a price quote over the phone right now for small to medium-sized jobs. We are fully licensed and insured to protect our customers. Tree trimming and removal can be a dangerous job in many cases, and you'll save yourself a great deal of time and money by hiring a truly professional company like us.
The photos above show the beautiful results of our work, and you can find even more detailed information on all of our services on the pages of this site. Our tree service includes trimming of even the largest trees on your property, so if you've got some that you think you've waited too long to do anything about, give us a call and let's see what we can do to help you with your tree trimming and tree service! On our tree service page you can see a photo of that detailed work and see how a hugely overgrown tree became one of the most beautiful trees in the neighborhood! We also take care of tree removal, so if you've got a sickly tree that is blighting the front of your home or taking up too much space in your backyard, allow us to come out and completely remove it for you.
If you'd like the details on the difference between trimming and pruning, you can find that on our pruning page! When it comes to our business, we consider trimming to be an occasional call to get rid of some branches that are in the way or perhaps large branches that have partially fallen during our area's damaging storms. Pruning is a more regular trimming that's designed to produce a stronger and healthier tree. Our experts know the difference between pruning an ornamental tree and a shade tree. They can prune with a focus on health, a focus on aesthetics, or an equal focus on both, depending on what you prefer. We'd love to come out on a yearly basis or even more often, if you like, to keep your trees beautiful and healthy throughout the decades.
Finally, stump grinding is a service that we are frequently hired for. It's not included in the price of tree removal because it is time-consuming work and not everyone requires it. Many of our customers have had trees removed by other companies in the past and they're just now deciding to have the stumps removed. We're an affordable and smart choice for this because we really put in the time to do it right. We go in by hand at first, shoveling away any rocks that can pose a hazard. Then, we take a chain saw and trim as close to the ground as possible. Then, we use a professional grinding wheel to clear out the wood. Once we've ground completely through the stump, we rake up the wood chips and haul them away, or alternatively leave them for you to use as mulch or landscaping material. Finally, we tamp down and rake your soil, spreading a layer of grass seed that you can water and care for until it takes root.
All of the above processes are of course time-consuming and expensive, and many require professional equipment. We remove the difficult and huge trees that others cant. This is why it is smarter to call us for your tree service than to attempt it yourself. Oftentimes, it would cost you a great deal more to do it on your own! Please feel free to browse the pages of this site for more information about our tree services and tree removal pricing, and when you're ready to speak to us about scheduling services on your property, just send us a quick email or give us a call. You'll find our contact information prominently on the top of every page of this site for your convenience. Thank you!
Emergency Tree Service in Detroit MI
We not only offer stump removal services in Detroit MI but more importantly we offer emergency services. Metro Tree Service is a great company with a team of experts devoted to tree service. We can give your house more curb appeal to increase the value. We are a company that has decades of combined tree removal services experience so you will not have any problem with us showing up and getting the job taken care of efficiently and with the highest quality. If you run an insurance company and need an outstanding job with all the paperwork in order contact us.
Extra Services Offered
We are experts at lot clearing and can doing a great job knocking out your job or tree of any size, both small and large tree removals. We have a professional tree care team who guarantees to provide service with an excellent job and we always provide free estimates. We can do small jobs such as getting a stump removed, lawn care, or general tree removal clean up with great care. We started out as a Detroit Tree Care and stump removal experts but now we operate in all areas of tree service, lot clearing, and general tree care. We are the best tree service to get the job done.
Servicing Detroit Michigan and Surrounding Areas
Our team will travel anywhere in the area you need a tree removed. Metroit Detroit MI is full of huge trees located in hard to get to places. We are tree experts servicing all Detroit and suburbs such as Novi, Livonia, Farmington Hills, Lake Orion, West Bloomfield, Sterling Heights, Madison Heights, Shelby Township, Grosse Pointe, Warren MI, Rochester Hills, Oak Park, Royal Oak, and surrounding cities. We also service the state of Michigan with a few days notice but for quick turn around time we operate in Wayne County, Oakland County, Macomb County, and Washtenaw County. We are operated by botht the business owners and a professional team to help. Call us now for your Detroit tree pruning or Detroit tree stump removal.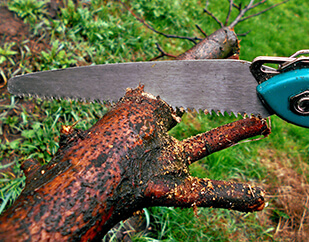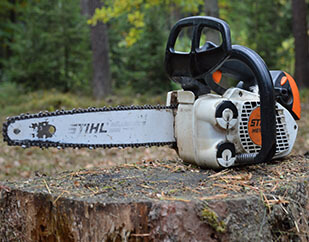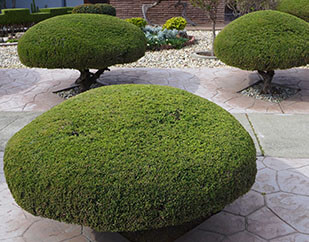 Our Customers' Favorite Features
We work with both residential tree care and commercial tree service customers
We feature fair price emergency fallen tree removal service
We make negotiations easy with landlords, property managers, and homeowners associations
Emergency tree services with fallen trees 24/7
Tree service with stump removal and tree care
Same day tree services are typically available with free estimate
No tree service job is too big or too small for our company
Ask to see our tree services certified arborists license and insurance for your protection
We offer truckloads of mulch for your gardens depending on area
Locally owned tree service companies with a fair price
Best Michigan Tree Service located in Detroit MI
We service the entire Metro Detroit area for tree limbs to tree removal services in detroit
We work within your tree project budget in Detroit MI!
We own specially sized stump grinders to fit through backyard gates
We remove, trim, prune, and grind all types of trees
Professional tree care doing excellent work for many years